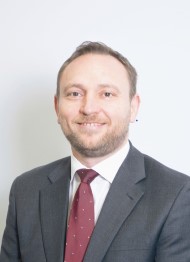 As well as being Managing Director at PCSi, Paul is a Non-Executive Director and shareholder in several other businesses.  Paul has mentored several start-up entrepreneurs and businesses. He has helped to create international development and supply partnerships with virtually every country in Europe, enabling novel solutions, yielding new markets and territories for our clients. Over the last decade, Paul and his teams have amassed over £200m of investment in client companies.
Prior to his current role, Paul has held several Director roles within the Consulting, Automotive and Education sectors. Through all these roles, Paul is clear about what motivates him. "It's helping other companies grow and make informed decisions about the future of their business."
Coming from a chemistry background – he has an Honours Degree in Applied and Analytical Chemistry and a Masters in Polymers Technology. Paul is a corporate member of the Royal Society of Chemistry and the Institute of Electrical Engineers – Paul loves solving problems and is enthused by seeing tangible outcomes.
Married with two children, Paul is an avid reader and budding author, and an enthusiastic though ultimately frustrated guitar player. He is also a big fan of challenges having climbed Kilimanjaro and cycled from London to Paris.
Background: Private and Public Equity Investment
Focus Areas: £1-10m Equity Funding. Entrepreneurship. Technology.